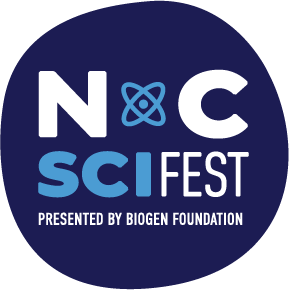 Duke Energy Science Night
Activity Kits Now Available for Elementary Schools Our wildly popular K-5 program is back, with added flexibility for the upcoming school year!

Our team has modified the kits so they can be used in classrooms, sent home as activity packets, or–COVID depending–used as part of a traditional science night in 2021.

Click to learn more.

Thanks to support from the Duke Energy Foundation, teachers can apply to receive one of 150 of these great activity kits are available at no cost to the school. The deadline to apply for a subsidized kit is August 21.

NEW THIS YEAR, due to overwhelming demand, schools can purchase kits. The deadline to preorder is September 4.



Explora las estrellas



Thanks to an Ideas That Matter grant from Sappi, Morehead Planetarium and Science Center was able to produce and distribute 750 amazing bilingual astronomy activity kits to families around the state. This program was such a success that we've posted digital copies of the activities, along with Spanish-language instructional videos online.

Click to learn more.

Thank You, North Carolina! Check out the 2020 NCSciFest Final Report for some great highlights from this past April.


Check out Morehead Planetarium & Science Center's virtual offerings that include educational skywatching sessions, science cafes, planetarium show premieres and more. Interested in finding great STEM opportunities beyond the NCSciFest window? Visit the NC STEM Calendar to find STEM events year-round, and sign up for their newsletter for updates.
Be sure to follow us on Facebook, Twitter, and Instagram.

Use the hashtag #ncscifest to share your moments!
In-person or Virtual Ice-breakers for the start of a new school year!